Nova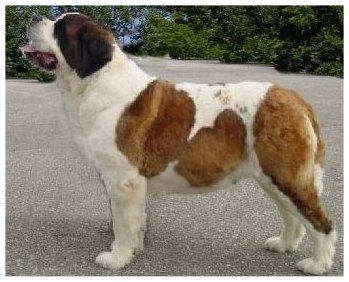 INT NORD UCH NUCH SUCH DKCH
KBHW-00 SW-00 NW-01 KBHW-04
ST.ZAMBA'S BOMBASTIC BOSSANOVA
"Nova" "Novis"
HD:A (excellent) 12.04.97 - 03.10.05

Sire: NUCH SUCH
Athenegården's Kareful Bernard HD:C/ED:A
Dam: NUCH Arvido's Just Fancy HD:A/ED:C

Pedigree Showresults Album
My kennel have lost it's queen
My biggest pride is no longer here.

No words can describe my loss
just as no words can describe what a showdog you was.
You allways held your head up hi,
so proud, so selfassure
When you entered the ring there was no doubt
who was the queen of the show.
Thank you Nova, for learing me
the joy of show-life
Thank you for all the prices we won
and the titles you got
You deserve every single one of them!
You gave me wonderful gifts
by producing fantastic offspring.
Through them you will live forever.
And I know that I allways will be looking
for someone just like you.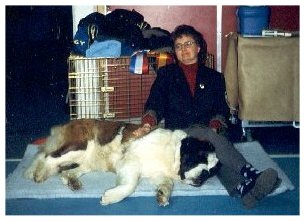 You have found your "Neverland"