"Rose"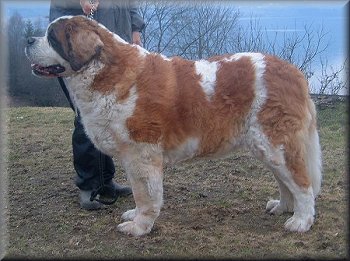 INT NORD UCH
CALMATO'S NATIONAL ROSE
"Rose"

29.01.99 - 30.01.07 HD:B (excellent)
Sire: NUCH Dein Hards Zebulon Macahan HD/ED:A
Dam: NUCH Calmato's Four Roses HD:D
Breeder: Rita Klauset & Johnny Engebretsen, Kongsberg

Pedigree Showresults Album

The most beautiful rose of all
has passed away....
An old heart is resting in peace
But in my mind she will allways bloom
and that way
my beautiful Rose will never ever die.

Den vakreste rosen har reist langt av sted
Et godt hjerte og et herlig sinn hviler nå
i fred.
Men i tankene blomstrer hun i all sin prakt og
trøster oss med det; at denne vakre Rose vil aldri
visne ned ....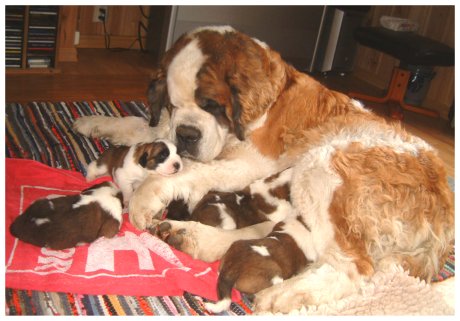 *****************
"The Rose" by Bette Midler:
Some say love, it is a river
That drowns the tender reed
Some say love, it is a razor
That leaves your soul to bleed

Some say love, it is a hunger
An endless, aching need
I say love, it is a flower
And you, it's only seed

It's the heart, afraid of breaking
That never learns to dance
It's the dream, afraid of waking
That never takes the chance

It's the one who wont be taken
Who cannot seem to give
And the soul afraid of dyin'
That never learns to live

When the night has been too lonely
And the road has been too long
And you think that love is only
For the lucky and the strong

Just remember, in the winter
Far beneath the bitter snow
Lies the seed, that with the sun's love
In the spring, becomes the rose